Guided tour Plaster Cast Collection
With its approximately 450 preserved plaster casts, the collection offers a unique overview of European sculpture history.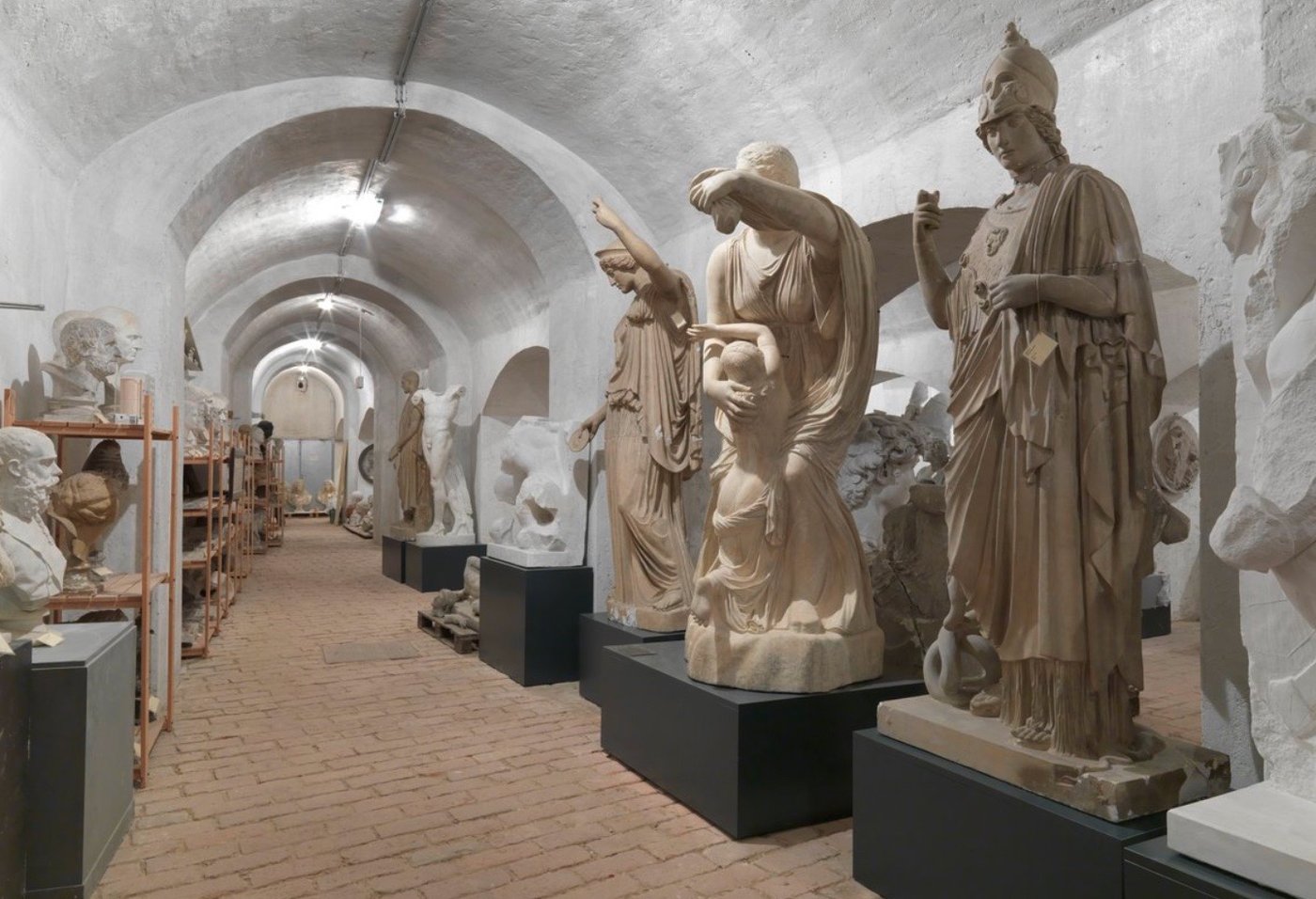 At the end of the 17th century, the Plaster Cast Collection was founded for study purposes and had been systematically expanded. It contains plaster casts of the most famous sculptures in art history –  icons of Classical Antiquity such as the so-called Capitoline Venus after Praxiteles or the Medusa Rondanini, partial casts of pediment figures and friezes from Pergamon, medieval pieces such as the cast of the tombstone slab of Frederick III from St. Stephen's Cathedral, but also casts of Michelangelo's Pietà, the Moses and the Dying Slave created for the tomb of Pope Julius II and busts of Friedrich Schiller, Emperor Franz II (I) and Mozart.
The collection rooms in the basement of the former "Semper Depot", which are not open to the public, can only be visited on guided tours.
Limited number of participants, registration required at +43 1 588 16 2401 or kunstsammlungen@akbild.ac.at
Ticket per person 12 Euro

Duration 1 hour

Meeting point at the porter's desk.
Please note: In the Glyptothek, the listed fixed prices for the respective events apply. The reductions of the Gemäldegalerie are not valid for the Glyptothek.